Our Company
Company:
Snowcap Fashion Crafts Pvt. Ltd.(www.snowcap-nepal.com) is registered with the Government Authorities of Nepal for the legitimate purpose of manufacturing, wholesaling, and exporting Nepalese clothing and handicraft goods. In addition to our own production of clothing and handicraft items, we source products from various home-based art and craft businesses. We have been exporting these exceptional and distinct products since our inception to Australia, Europe, UK, Canada, and America.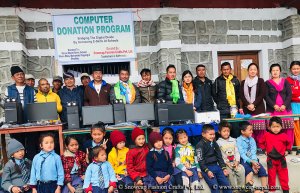 Artisans:
Our Clothing & Handicraft items are produced by highly skilled artisans who have no formal education. We actively encourage housewives and stay-at-home moms to utilize their talents to earn an income. A significant portion of our workforce, 80%, comprises women. We are dedicated to fair trade practices and ensure that our workers receive fair wages. We have a strict policy against employing child labor in any capacity.
Mission:
Our mission is to spread awareness of Nepalese handicrafts globally, meet and exceed customer expectations by providing exceptional products and services, generate employment opportunities for underprivileged groups, and contribute to the community through our efforts:
You will find the followings in our services:
Product of superior quality and design
Items of competitive wholesale price
Reliability
May we suggest that you consider importing and experiencing our products in your country? This will enable you to reap the benefits of collaborating with a reputable and skilled manufacturer and exporter from Nepal, a country renowned for its Himalayan heritage.

Snowcap Fashion Crafts in the Community
Snowcap Fashion Crafts is a socially conscious business that recognizes its responsibility towards society and strives to promote the well-being of the community as a whole. One of our key initiatives is to promote computer donation and computer literacy programs in rural schools and communities.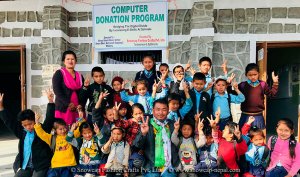 To support this initiative, Snowcap Fashion Crafts has established a donation fund and pledges to donate 10% of its net profit towards sustaining computer donation and computer literacy programs in rural schools and communities. Our program focuses primarily on developing Basic Typing Skills, Microsoft (Windows, Word, Excel, PowerPoint), Adobe Photoshop, and Email-Internet literacy. By offering computer learning programs, we aim to enhance students' knowledge and abilities, which may lead to higher academic performance.
Our goal is to promote computer literacy among students, which will not only make them proficient in using digital tools but also empower them to pursue learning with greater confidence. Snowcap Fashion Crafts believes that our small steps towards social responsibility can make a significant difference in the lives of those we serve.

Company Registration & Memberships