Our Company
Company:
Snowcap Fashion Crafts Pvt. Ltd. domain name www.snowcap-nepal.com is legitimately registered to the Government Authorities of Nepal with a view to manufacture, Wholesale and export Nepalese clothing and handicraft goods. Besides our own production of Clothing and Handicraft items, we also collect the products from various home based art and craft businesses. We have been exporting these rich and unique products to Australia, Europe, UK, Canada and America since its inception.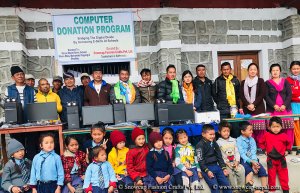 Artisans:
Our Clothing & handicraft goods are made by skillful crafts people with no formal education. We encourage housewives or stay-at-home-moms to use their skills to make money. 80% of our workforce is women. We are committed to fair wage, fair trade and no child labor is entertained.
Mission:
To promote Nepalese handicrafts all over the world, satisfy customers by offering high quality products and services, create job opportunities to the underprivileged group and give back to the community.
You will find the following in our services:
Product of superior quality and design
Items of competitive wholesale price
Reliability
Would you allow us to advise you to import and experience our products in your country that you may find the benefits of working with experienced and genuine manufacturer and exporters from the Himalayan country Nepal?

Snowcap Fashion Crafts in the Community
Snowcap Fashion Crafts a social conscious business have a duty to society and focuses on doing what is best for the well-being of society as a whole. We focuses on computer donation and computer literacy program in rural schools and its communities.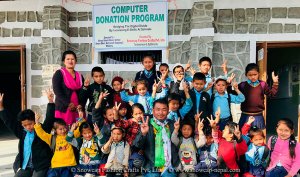 Snowcap Fashion Crafts have setup a donation fund and donate 10% of its net profit to sustain computer donation and computer literacy program in rural schools and its communities. Our program focusing primarily on Basic Typing Skills, Microsoft (Windows, Word, Excel, PowerPoint), Adobe Photoshop and Email-Internet. Computer learning programs may improve the knowledge and ability of students for higher academic performance.
We hope our small step towards Social Responsibility will make them computer literate and feel confident in their ability to use digital tools to pursue learning.

Company Registration & Memberships